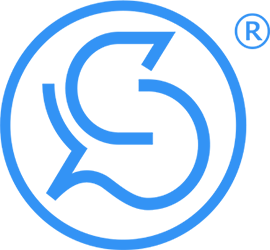 section-0bdbc24
To ensure the safe operation of the assets in Sahline Base whilst optimizing Drilling, production, loading and off-loading through compliance with and communication of regulatory requirements and changes.
Food Control
Monitor Port operations.
Conduct Safety meetings and Drills
Monitor safety matters of all vessels and assets in vicinity of HELM Field
Be a key contributor of his own career development and progress.
Ensure HSE targets, leading regular inspections Manage and control Warehouse Logistic Provider ensuring high standard performance and meet costs targets. Work closely with Logistic.
Provides safety reporting, information, support and mentorship for operations personnel and other internal clients to ensure the safe and hygienic conduct of work.
Leads the development of safe operating and emergency procedure.
Participates in incident control during emergencies or accidents.
Leads or assists in investigations into near misses, property damage, injuries, occupational illness and spills/loss of containment, ensuring that database records of such incidents are maintained.
Participates in Sahline base meetings.
Conduct of safety training courses and participates in training in area of safety and loss prevention.
Applies for HSE PTW system.
Report and update the stop card register.
Supervise Port operations as lifting and monitor day to day activities concerning HSE.
Control the food and catering as per the ISO 22000.
Develop, perform, and oversee internal audits and maintain the records, for inspecting and ensuring efficient running of HSE Management Systems.
Manage and review HSE Policies and Procedures and related documents, ensuring that the documents are updated and is consistent.
Maintain good working relationships with departmental contacts for HSE issues and with accreditation agencies of ISO 45001.
To be the first point of contact for all HSE matters in the Port and Sahline base.
Facility maintenance including Building compliance with Health and Safety regulations (including Emergency Response team), Fire system, extinguishers…
Conduct Hotel inspections when required.
Ensure Monthly and weekly reporting for HSE dept.
Update the waste Management Register on monthly basis.
Handling and management of chemical product with respect to the required norms and SAROST policy.
Educational level:
Bachelor's degree
Professional experience:
Good knowledge and experience in the oil and gas industry / 5 years or more.
Specific training:
NEBOSH Certificate or Equivalent,
Hazardous substances management Certificate.
Food Safety/ HACCP Training
Medical Fitness,
Advanced firefighting,
Medical first aid
Other skills and / or personal qualities required:
Knowledge and understanding of relevant laws, including Liberian and Tunisian laws, regulations, procedures and agreements that govern HELM field development operations,
Demonstrates strong Safety Leadership
Demonstrates a willingness to take difficult strategic decisions and an ability to resolve complex problems.
Provides direction on how to manage conflicting priorities and tensions.
Communicates effectively and appropriately with a variety of stakeholders including external partners, teams, colleagues and contacts,
Supports, promotes and implements change
Ability to identify appropriate risk assessment techniques to specific.
Job Features
Job Category
Job Openings